New Patients at Comfort Chiropractic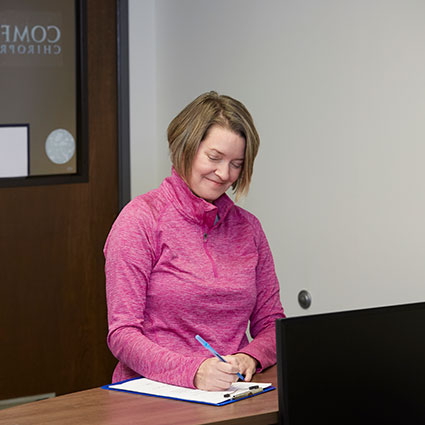 For your first visit, we ask that you dress comfortably (you'll remain clothed for your appointment), and don't take any pain medications before you come in. This will help us accurately assess your pain and range of motion. Please bring your ID and insurance card, and if you've had recent X-rays or MRIs, bring those as well. Allow 30-45 minutes for your initial appointment.
Your First Visit
Our front desk staff will greet you and help you complete your paperwork. Then you'll consult with Dr. Heckes, who will ask questions about your current complaints and why you decided to seek care, as well as what your goals are. He'll conduct a thorough examination, which will evaluate your muscles, range of motion, position of the spine, and manual tests of your joints. If he doesn't believe chiropractic care is the answer for your situation, he will refer you to an appropriate provider.
If Dr. Heckes believes chiropractic care can help you, you'll receive your first adjustment and any other supportive therapies at this first visit. Our goal is to get you out of pain as quickly as possible, and we want you to leave feeling better than when you arrived.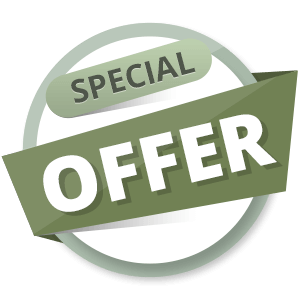 Offering Effective, Affordable Care
Since Comfort Chiropractic is not based on long-term treatment plans, we can offer efficient care at an affordable price. Although we are in-network with all major insurances, we are committed to helping patients receive the care they need, whether they have insurance or not.
Our fees are competitive and transparent:
New Patient Special – $27 (includes consultation and exam)
Adjustment – $40
Ancillary therapies – $10
We also accept CareCredit® and you may use your health savings account (HSA). We accept Visa, Discover and MasterCard.
Get Started Today
When you're in pain, you need relief now—we offer same-day appointments, and we're open until 6 p.m. to help you feel better as soon as possible. Contact us today to schedule your first appointment.
CONTACT US »

---
New Patients at Comfort Chiropractic | (913) 341-4325
Good Faith Estimate Notice
Under new law, it must be posted that health care providers need to give patients who don't have insurance, who are not using insurance, or for a service that isn't covered an estimate of the bill for medical items and services.
You have the right to receive a Good Faith Estimate for the total expected cost of any non-emergency items or services. This includes related costs like medical tests, prescription drugs, equipment, and hospital fees.

Make sure your health care provider gives you a Good Faith Estimate in writing at least 1 business day before your medical service or item. You can also ask your health care provider, and any other provider you choose, for a Good Faith Estimate before you schedule an item or service.

If you receive a bill that is at least $400 more than your Good Faith Estimate, you can dispute the bill.

Make sure to save a copy or picture of your Good Faith Estimate.

For questions or more information about your right to a Good Faith Estimate, visit 

www.cms.gov/nosurprises

.